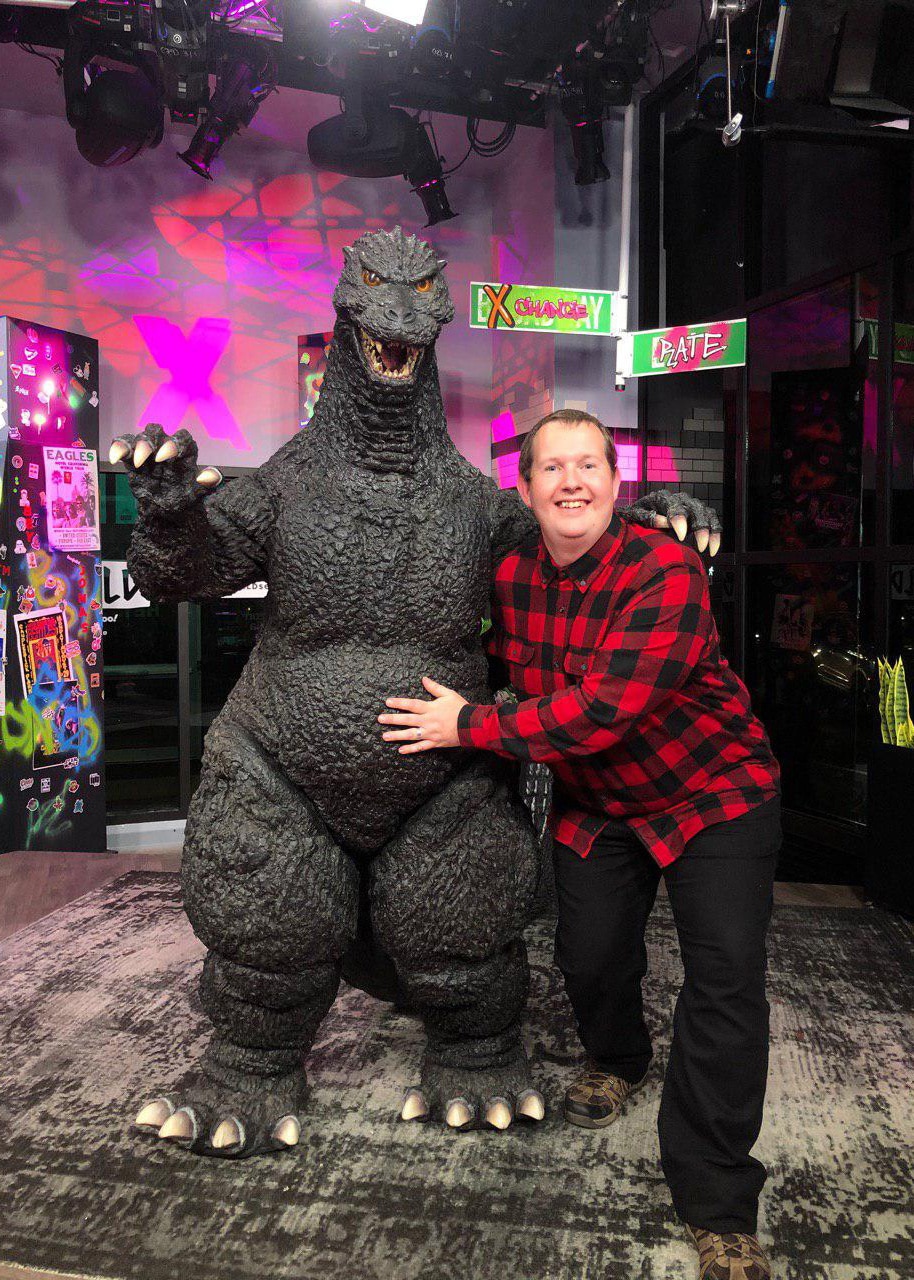 An incredible experience working with Godzilla and Kevin Bertin on her show Monet X Change part of the BUILD Series in New York.
One of the interesting challenges with this shoot was that Monet is taller than Godzilla and we had to get creative with apple boxes and Godzilla's tremendous balance!
That 12-foot semi-rigid tail alls posted an interesting challenge and we had to coil or hold it creatively off to the side of the scene. We believe Toho would have been proud of our quick thinking.