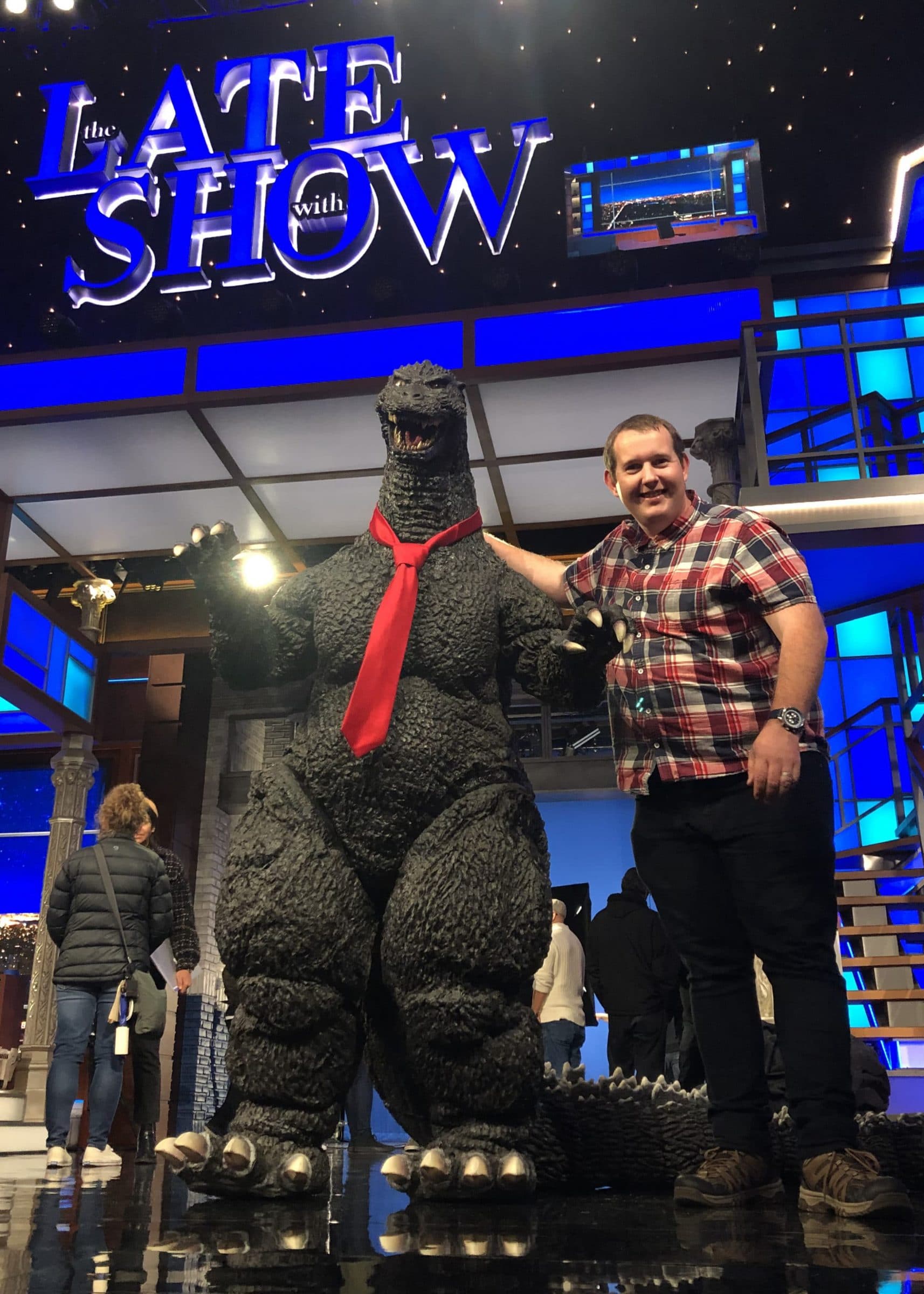 The Late Show with Stephen Colbert, Godzilla turns 65.
Mascot Ambassador's Matt had the unique opportunity to be involved with the Stephen Colbert, The Late Show over at the CBS studio in New York City. As part of the Godzilla crew, I ensured the performers of Godzilla were kept safe and updated with any changes including coordinating with the stage and production managers with limitations or requirements to ensure the smooth running of the production. Studios tend to be very fast-paced and you really have to keep up with the pace and ensure nothing is missed, especially when you're dealing with single take or live broadcast scenes. As an extra to my position, I was also keeping a close eye on continuity and costume issues as they arose, puppeteering the costume where required and monitoring the safe storage of those related assets.
The production can be seen here https://twitter.com/colbertlateshow/status/1190437115491840000 – this was the cold open scene!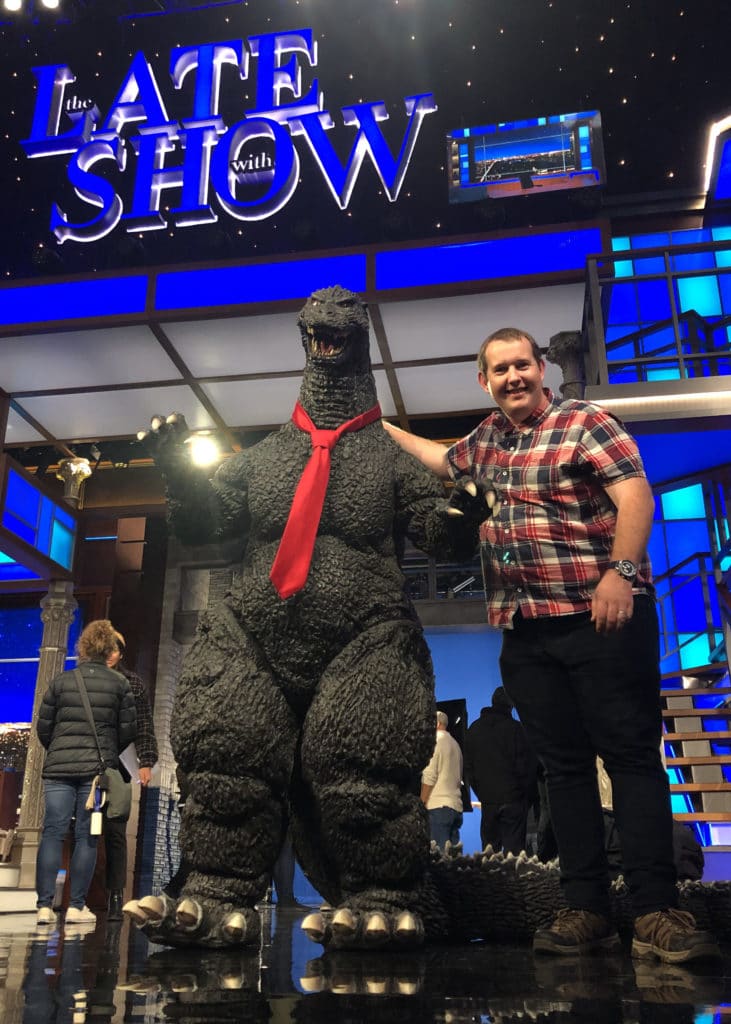 Have a similar project and need dedicated costumed performers, crew or a project manager? Please Click Here to contact us!