Special Effects Costumes For Hire
Looking for animatronic creature's or animal doubles for your production? We've joined forces with Animatronic Bear LLC to create one of the largest collections of TV and film ready creature costumes in the world.
We have decades of experience in providing special FX and creature performances in music videos, TV and the big screen for international clients. We have achieved this by retaining a core crew of highly experienced performers, animatronic operators and handlers, who we know can bring our characters to life better than anyone else.
By providing our services as a complete package, we are able to guarantee a quality performance without the production headaches of CGI or safety concerns with live animals. Our small team is perfectly sized to provide the best quality service, whilst maintaining our competitive rates.
Many of our costumes are animatronic, meaning that they have realistic facial animation perfect for filming.  This is either controlled by the performer inside the suit, or by one of our experienced animatronic puppeteers through radio control.
Here is a small selection of some of our Professional Costumes for hire. Don't see what you're looking for, please contact us to see how Mascot Ambassadors can help you!
Realistic Panda 'Manchu'
Manchu is a very dynamic animatronic Panda who looks great in a variety of conditions and environments. Manchu has a very distinctive style between ultra-realistic and stylised. Manchu features animatronic facial expressions which are controlled externally to produce a range of facial expressions.
Manchu is only available with our trained professional operators.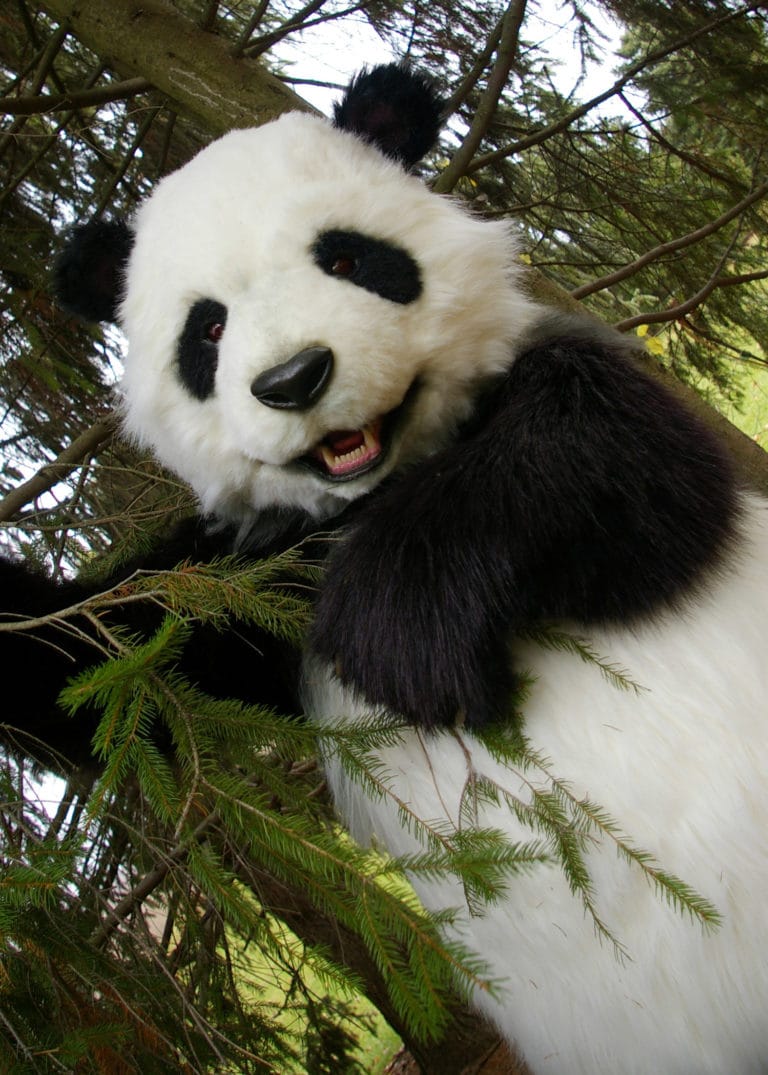 Realistic Polar Bear 'Frostbite'
Frostbite is our original realistic polar bear creature suit. He has very convincing looks and dexterity, making him well suited to many roles.
He also features basic head animation with the mouth being able to open and close through a performer controlled cable system.


Frostbite is only available with our trained professional operators.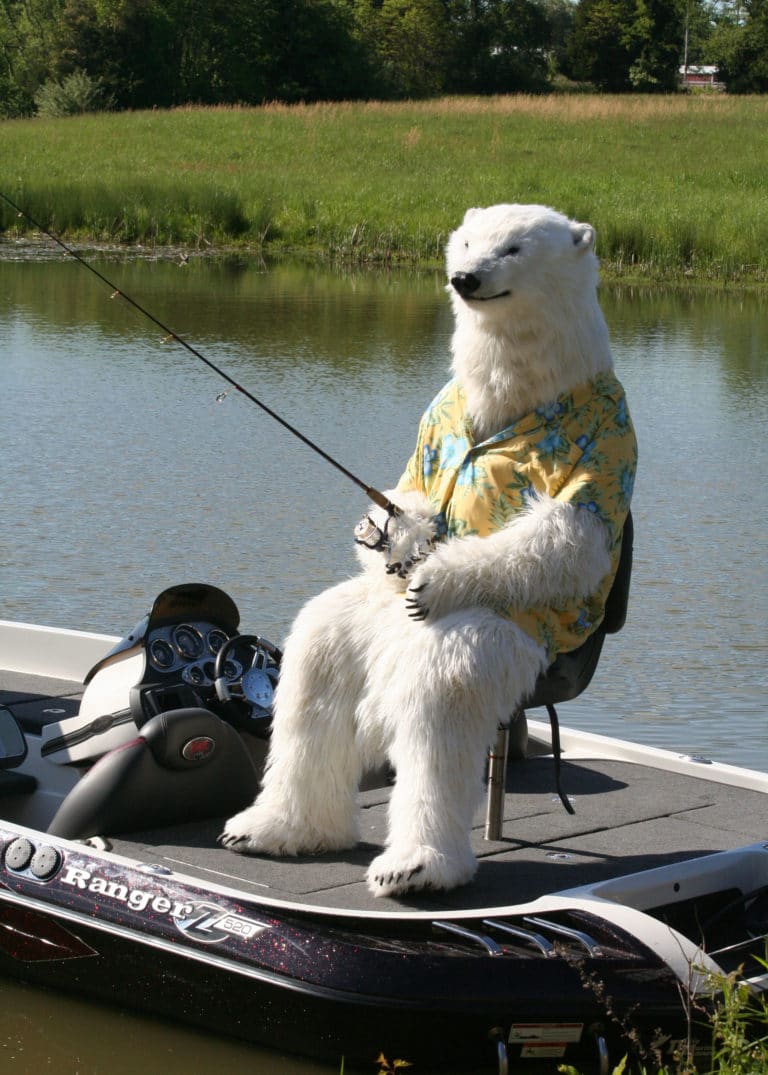 Realistic Black Bear 'Bronson'
Bronson is one of our Black Bear costumes. With excellent body flexibility, good paw dexterity and very good mouth open/close range, Bronson can interact and act realistically with many objects and other actors.
His jet black, photo realistic looks make him perfect for a wide range of applications.
This suit is non animatronic but has an internal mechanical mouth action.
Bronson is only available with our trained professional operators.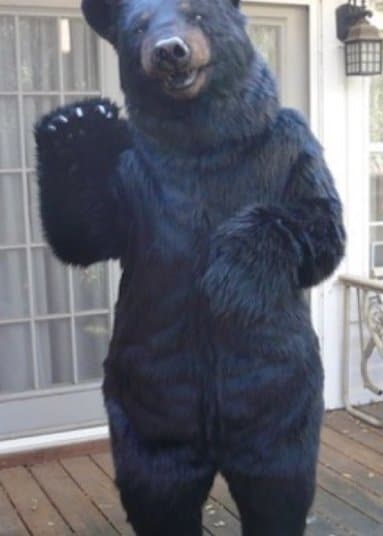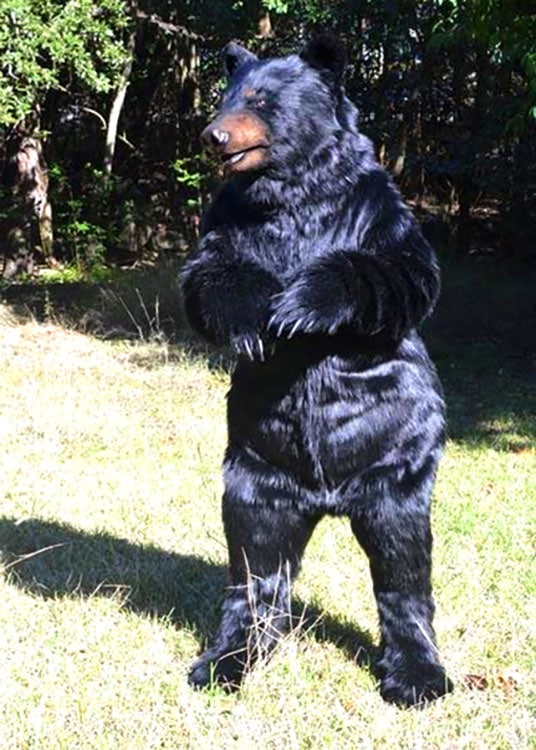 Our Realistic Kodiak Grizzly 'Karluk'
Karluk is a fearsome, hyper realistic Kodiak Grizzly Bear. His looks are highly convincing, and the suit retains a high amount of flexibility making him suitable for many applications.
Karluk is available with 2 head options: a standard head with cable controlled mouth open/close and a fully animatronic variant.
Karluk is only available with our trained professional operators.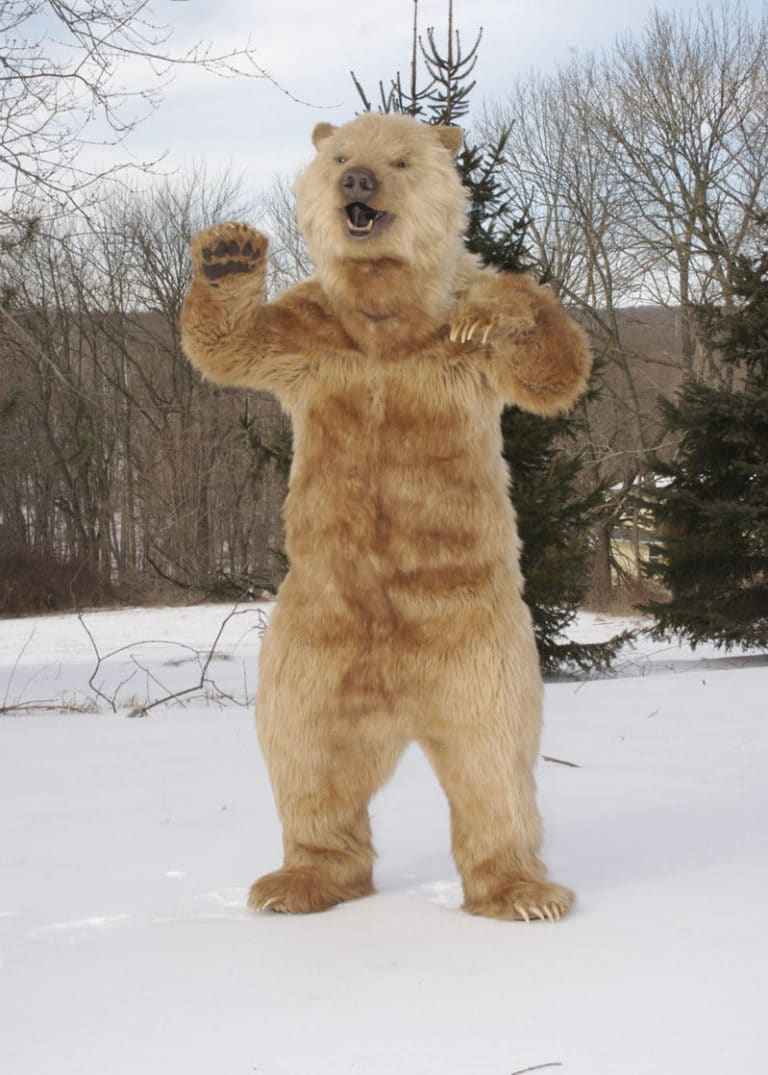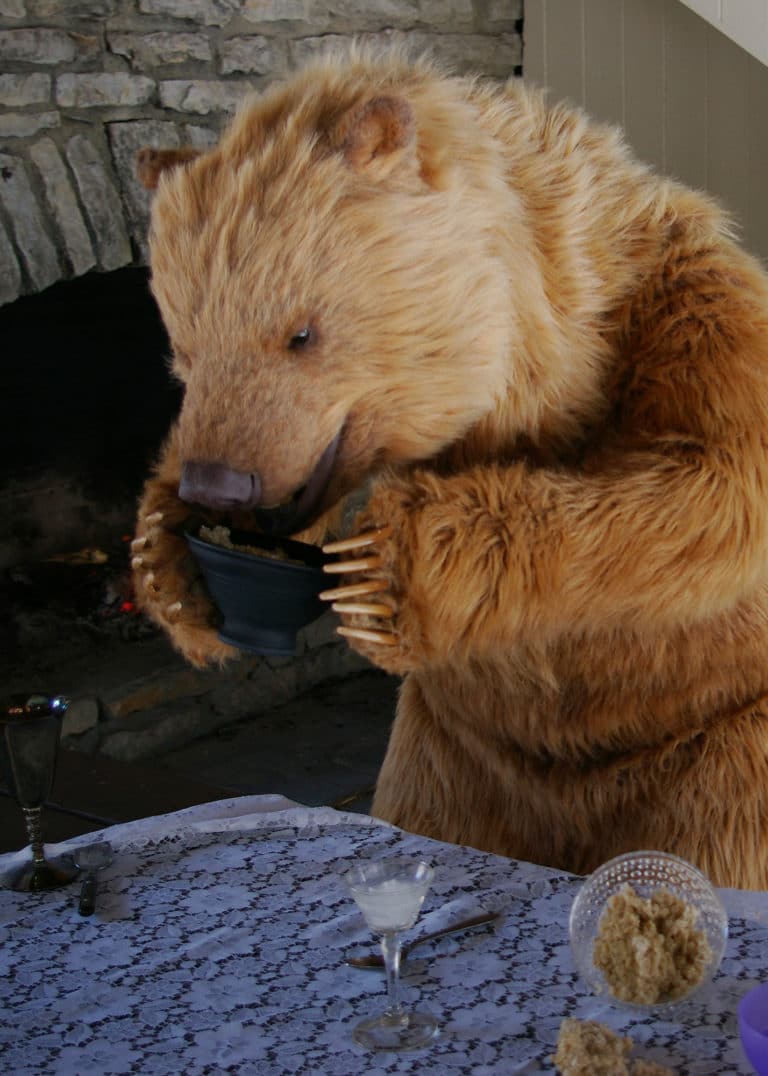 Our realistic Black Bear 'Berwynn'
One of our Black Bears, Berwynn has photo realistic looks and excellent upper body flexibility. His lighter eyes particularly stand out against his high contrasting black fur in photography and filming.
Berwynn's paws are highly detailed.
Berwynn is only available with our trained professional operators.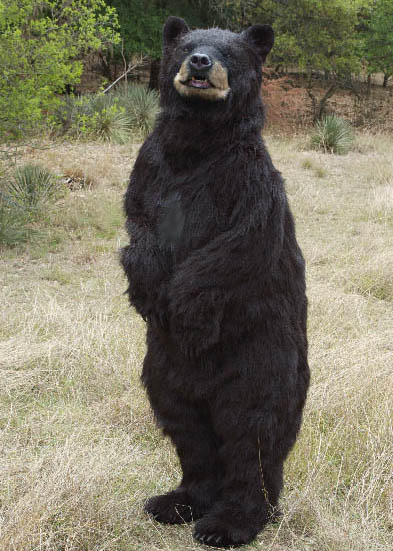 Lets get the ball rolling
Please feel free to get in touch simply for more information, or for a quote. If you know the costume you wish to hire, that character's involvement in the scene and times and dates of shooting, please include it with your request for a timely and detailed estimate.
If your dates are not yet set in stone, or the shoot is highly weather dependant, we can offer a retainer service to ensure our availability for your production.
Contact Us
All our costumes are made from synthetic fur, with no animals harmed during their creation.
At Mascot Ambassadors, We breathe life into every scene.
Mascot Ambassadors, in partnership with Animatronic Bear LLC